Get places faster with this great list of PowerPoint shortcuts
One thing we really try and help our clients with is optimising their use of PowerPoint. You can make the design and build process quicker and slicker by knowing what shortcuts to use. This can save you clicks, and less clicks means less time building a PowerPoint and more time doing the stuff that matters like rehearsing and getting a good night's sleep before your big talk.
Click the image below to download a 1 page pdf with some of our design teams most used PowerPoint shortcuts.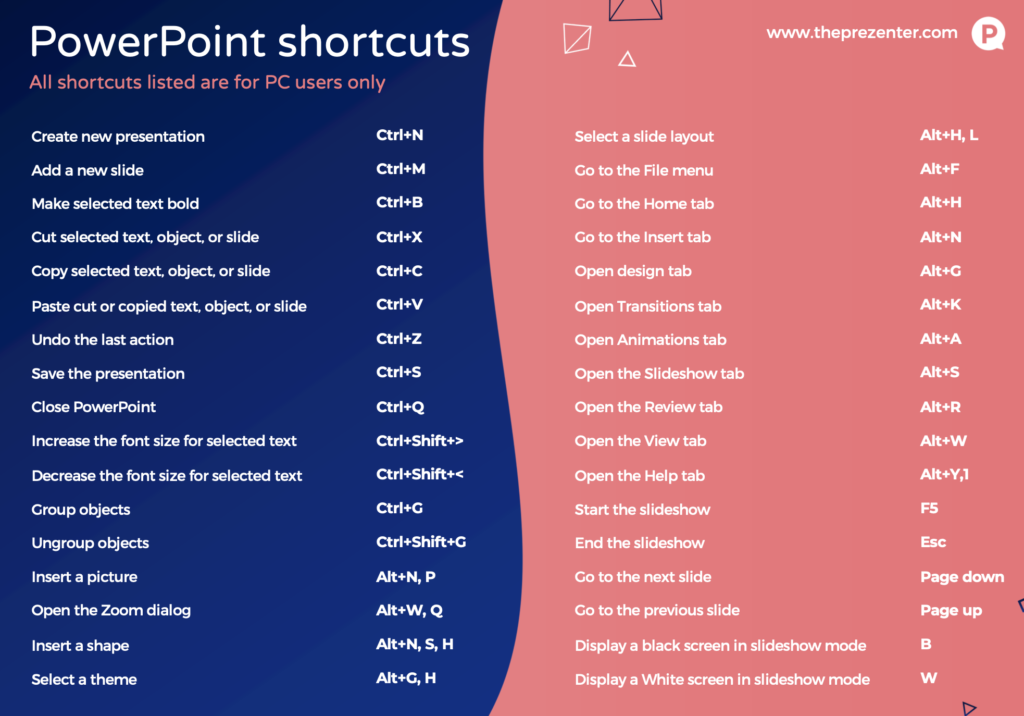 If you'd like to discuss PowerPoint training for your business please contact us on [email protected]